---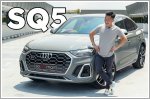 31 Oct 2022
The Audi SQ5 comes with ample space for the family, glides over the road with minimal fuss, and has enough to engage the driver.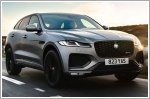 02 Sep 2022
Beauty is in the eyes of the beholder, or at least that's what we've been told. Here, we list down the top eight best-looking SUVs you can buy today.
Julian Kho, Photos by Manufacturer | 18,345 views |
Features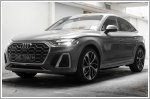 04 Jul 2022
The Audi SQ5 is a grand tourer for today's SUV-oriented consumers, and it's surprisingly fun to drive as well, in spite of its size and weight.
Jeremy Chua, Photos by Low Fai Ming | 5,152 views |
Audi Reviews
07 Apr 2022
The Audi SQ5 Sportback is powered by a 349bhp 3.0-litre engine, perfect for those seeking athleticism, style, and practicality all in one vehicle.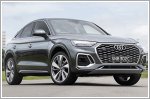 14 Sep 2021
The Audi Q5 Sportback is a coupe SUV that sports a sleek form without compromising on function.
Julian Kho, Photos by Low Fai Ming | 12,721 views |
Audi Reviews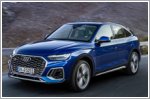 28 Sep 2020
The new Q5 Sportback merges the aesthetic appeal of a coupe with the accommodating versatility and robust foundations of an SUV.