---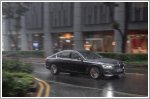 14 Jun 2022
The weather is still mostly hot and dry, but thunderstorms are always around the corner. Here's how to prep your car to enhance its safety.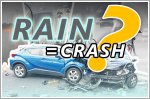 07 Sep 2021
People always seem to get into accidents in the rain, but why exactly is that so? Since everyone is already driving slower, isn't it supposed to be safer?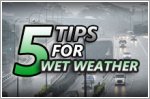 21 Aug 2020
Accidents pile up when it starts raining, driving in wet weather can be precarious, but is it really so difficult? Here are 5 things to look out for.