---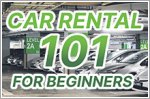 10 Dec 2020
Keen to get a cheap car rental but don't know how and what to expect? This beginner's guide to car rental services in Singapore is all you need.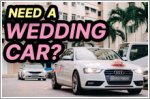 02 Oct 2020
Want something extraordinary for your special day? You might want to consider a wedding car rental to stick out of that normie mould.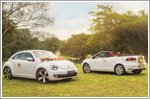 16 Apr 2016
Volkswagen Singapore is launching a new wedding car rental programme, offering couples the opportunity to make their special day truly memorable.