---
Articles related to your keywords:
4 News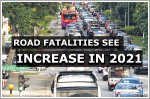 15 Feb 2022
Nonetheless, excluding the outlier-year of 2020 when restrictions were at their peak, the general situation on our roads appears to be improving just slightly.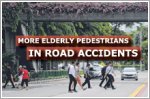 28 Sep 2019
More pedestrians aged 60 and above were involved in road accidents and died in the first six months of this year compared to 2018.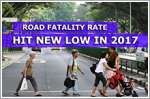 07 Feb 2018
The road fatality rate hit a new low in 2017, dropping from 141 deaths in 2016 to 122 last year, even as more elderly pedestrians got into accidents.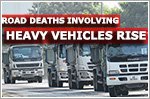 11 Feb 2014
Fatalities from accidents involving heavy vehicles rose by 37.5 percent, a contrast with drop in all deaths from traffic accidents.