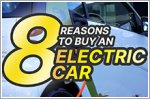 11 Jul 2019
Electric cars are quickly catching up to their internal combustion counterparts. Here's why you might consider making the switch now.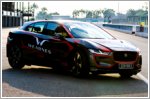 12 Mar 2019
We didn't just drive the Jaguar I-PACE up North on a single charge, we went for a few laps around Sepang Circuit, too, and this is what we learnt.
Idris Talib in Sepang International Circuit, Malaysia | 3,894 views |
Features
11 Dec 2018
The Yokohama BluEarth RV-02 has been specifically designed to meet the unique demands of CUVs and MPVs, offering great comfort and stability.
Desmond Chan, Photos by Low Fai Ming | 9,895 views |
Features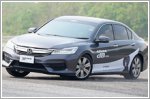 20 Feb 2018
We headed to Yokohama's massive tyre proving ground in Thailand to find out if the new Advan dB V552 really is the company's quietest tyre ever.
Nigel Yong in Rayong Province, Thailand | 17,595 views |
Features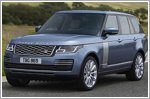 12 Oct 2017
The new plug-in electric-petrol powertrain elevates the serene comfort of Land Rover's flagship SUV, with its peerless refinement in terms of driving and cabin.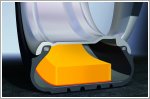 10 Aug 2013
Continental Tyres has introduced a new tyre noise reduction technology called ContiSilent, bringing less noise and more relaxation.