---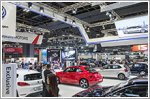 15 Jan 2018
Between 11th to 14th January 2018, the Singapore Motor Show 2018 greeted over 55,000 visitors at the Suntec Convention and Exhibition Centre.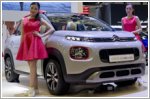 12 Jan 2018
The yearly Singapore Motor Show may feature the automotive industry's latest and greatest but here are five best buys for car buyers on a budget.
Nigel Yong, Photos by Anthony Lim | 37,234 views |
Features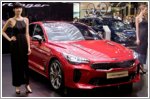 11 Jan 2018
With a wide-ranging number of new car models and products on display at the 2018 Singapore Motor Show, we pick out six must-see highlights.
Desmond Chan, Photos & video by Desmond Chan and Low Fai Ming | 15,025 views |
Features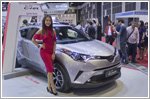 13 Sep 2017
The Singapore Motor Show returns to Suntec City for its fourth consecutive year, and will feature more than 20 automotive brands.