---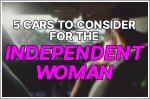 08 Jul 2022
Hatchbacks and SUVs are not the only types of cars that appeal to females. Here are the five best cars that every independent woman should consider!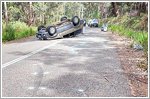 23 Nov 2013
Singaporean driver of a car that got into an accident in Perth has been charged with 'dangerous driving causing grievous bodily harm'.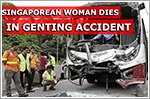 13 Sep 2013
A tour bus carrying a group of 25 Punggol residents was involved in a multi-vehicle accident in Malaysia, resulting in the death of one Singaporean woman.