---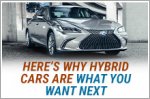 22 Jul 2021
The future of cars lies in electrification. Take that step forward with one of Lexus's full hybrid cars and enjoy luxurious comfort while saving the earth.
Goh Zhi Xuan, Photos by Low Fai Ming, Lexus | 8,949 views |
Features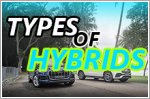 20 May 2021
A Hybrid car, like its name suggests, is powered by more than one source - usually electric and fuel - pretty simple. But what's a mild hybrid then?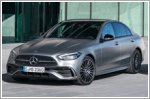 24 Feb 2021
The new Mercedes-Benz C-Class has been unveiled to the world, and is now powered by a range of four-cylinder mild-hybrid engines, offering improved efficiency.