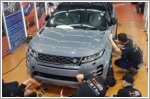 11 Jul 2019
5D Solutions Pte Ltd offers STEK films that protect your cars paintwork with a 10 year guarantee against any bubbling, cracking, peeling or yellowing.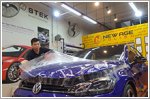 22 Apr 2019
New Age Polish will showcase its range of STEK Automotive Film products at The Cars @ Expo, held at the Singapore Expo Hall on 27 to 28 April 2019.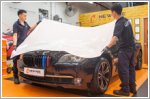 14 Aug 2018
We meet up with New Age Polish to find out more about STEK Paint Protection Films, which provide exceptional paint protection benefits.
Idris Talib, Photos by Low Fai Ming and New Age Polish | 14,756 views |
Features