---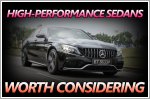 20 Jul 2022
Keen drivers love hot hatches and sporty coupes. But if you want to be 'traditional', here are some high-performance sedans we think are worth considering.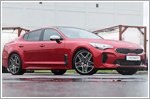 15 Jul 2021
The updated Kia Stinger GT V6 is a sports sedan that offers performance and features that are on par with its German peers.
Julian Kho, Photos by Low Fai Ming | 10,866 views |
Kia Reviews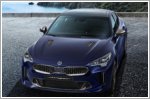 13 Aug 2020
Kia has revealed the first images of the new design for its fastback Stinger, amplifying the upgraded model's gran turismo character.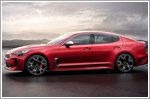 25 Jan 2017
The new Kia Stinger follows the 2011 Kia GT Concept blueprint and will be the highest-performance production vehicle in the company's history.