---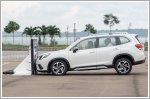 19 Jan 2023
We tested the Subaru EyeSight 4.0, discovered the Advanced Park feature in the Soltera electric SUV, and also got a taste of the new WRX Sedan and Wagon.
Jeremy Chua, Photos by Low Fai Ming | 4,102 views |
Features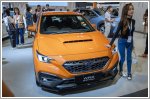 17 Jan 2023
The Subaru WRX returns to Singapore with a 2.4-litre engine, a stiffened chassis, and the aggressive body styling to match.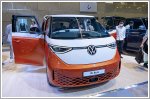 13 Jan 2023
From potential mass market bestsellers, to performance machines, and even cars you won't be able to buy, here are 12 cars not to miss at the 2023 Motor Show.
Clarence Seow and Mattheus Wee, Photos by Low Fai Ming | 24,548 views |
Features