---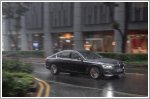 14 Jun 2022
The weather is still mostly hot and dry, but thunderstorms are always around the corner. Here's how to prep your car to enhance its safety.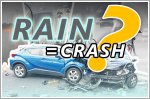 07 Sep 2021
People always seem to get into accidents in the rain, but why exactly is that so? Since everyone is already driving slower, isn't it supposed to be safer?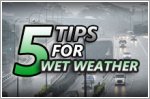 21 Aug 2020
Accidents pile up when it starts raining, driving in wet weather can be precarious, but is it really so difficult? Here are 5 things to look out for.
07 Aug 2020
Every now and then, Singapore experiences a bout of thunderstorms, flooding the roads in little time. Here's how you can drive through the floods, safely.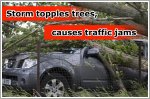 10 Jul 2014
Violent storm rage through Singapore yesterday morning, uprooting trees and causing traffic jams in many parts of the island.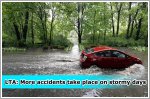 07 Nov 2013
In a traffic update provided by LTA, more traffic accidents take place on days with thunderstorm - about 30 of them on a typical stormy day.