Articles related to your keywords:
2 News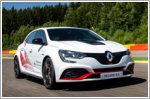 28 Jul 2019
The Renault Megane R.S. Trophy-R has broken the front-wheel drive lap record at Spa, setting a time more than five seconds faster than the previous record.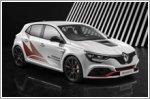 09 Jul 2019
The new Megane R.S. Trophy-R completes the range as a more extreme option, set to attract customers looking for pure performance with no compromises.