---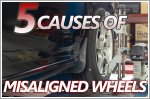 04 Jul 2022
Do you find your car pulling to the left or right on a straight road? If so, your wheel alignment is off. Here are some of the causes.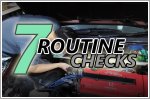 02 Nov 2021
Save a trip to the car workshop and perform these routine checks that all car owners should know how to do by themselves.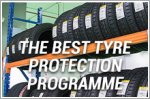 17 Jun 2021
Need a new set of tyres? Leave it to the professionals at Borneo Motors and Champion Motors to sort it out - you deserve to drive with peace of mind.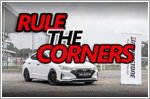 15 Sep 2020
Bridgestone's new POTENZA Adrenalin RE004 is the perfect choice for drivers looking for increased driving enjoyment from a responsive and sporty tyre.
Goh Zhi Xuan, Photos by Low Fai Ming | 11,395 views |
Features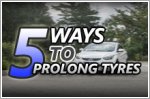 28 Aug 2020
Tyres are wear and tear items with a limited lifespan. While you can't stop them from wearing out, you can slow down the process by caring for them.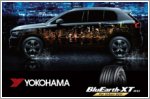 01 Jun 2020
The BluEarth-XT AE61 delivers sharp handling performance and wet-grip performance for popular urban crossovers and SUVs.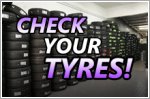 11 Mar 2020
Tyres are the four points of contact that link the car to the road surface, and directly affect your safety, so it's crucial to know when to change your tyres.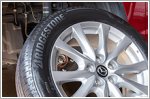 02 Dec 2019
We check out six different cars that have Bridgestone tyres fitted as standard from the factory, meeting the stringent standards of car manufacturers.