---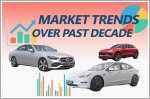 30 Jan 2023
A closer look at LTA statistics reveals some interesting trends about how the automotive industry has shifted in the past 10 years.
Desmond Chan, Photos by Editorial Team | 21,175 views |
Features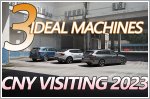 18 Jan 2023
Our writers have a task: To envision the cars they think would be perfect to hop into for CNY visiting in 2023. Here are three that put a spring in their steps.
Editorial Team, Photos by Editorial Team | 7,418 views |
Features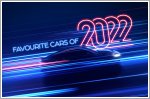 31 Dec 2022
As the year comes to a close, here is the Editorial Team's roundup of our favourite cars that we've had the pleasure of driving in 2022.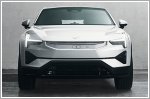 17 Oct 2022
Aimed directly at Audi, Mercedes and even Tesla, the Polestar 3 is a handsome full-electric SUV that is capable of oohs and aahs. Here's what you need to know.
Julian Kho in Copenhagen, Denmark | 10,213 views |
Features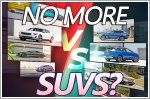 01 Jul 2022
Trends change constantly, and our adoration of SUVs may perhaps cease to exist one day. Question is: When? A few names are already trying to make a change.
Mattheus Wee, Photos by Manufacturers | 15,686 views |
Features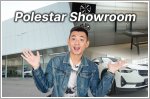 08 Apr 2022
Sleek, clean and minimalist in design. The design ethos of the Polestar 2 is also evident in its retail spaces, which you can take in at the Singapore showroom!