---
01 Aug 2018
We sat down for a chat with the Managing Officer and Executive Group Manager of Suzuki to find out more about the new Swift, and also what's next for the brand.
Idris Talib, Photos by Low Fai Ming | 11,389 views |
Features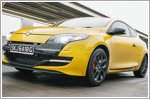 07 Mar 2018
We celebrate 10 of our favourite hot hatches, which may be small in footprint but definitely big on fun and have made motoring in Singapore more enjoyable.
Nigel Yong, Photos by Low Fai Ming, Sebastian Chia & Manufacturers | 29,861 views |
Features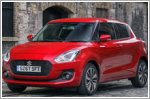 09 Feb 2018
A sharp design, improved cabin styling, more space and a turbocharged heart makes the third generation Suzuki Swift a rather exciting model.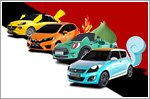 30 Aug 2016
You don't 'Gotta catch 'em all' - just one PokeCar that gets you Pokemon Go-ing. Here are some of our favourite cars to get you started.
Text by Editorial team, Images by Design team | 14,689 views |
Features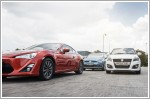 12 Mar 2013
With a budget of $200,000, the Editorial Team sets off to find the dream cars of their own. Find out if these cars are worth every penny.
Text by Julian Kho, Nicholas Low & Regan Ong, Photos by Low Fai Ming | 46,536 views |
Features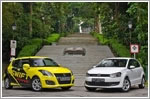 21 Jun 2012
With high price tags on cars today, should buyers go for the badge or should they go for what's underneath? Find out what Julian and Nicholas have to say.
Text and Photos by Julian Kho & Nicholas Low | 30,758 views |
Features