---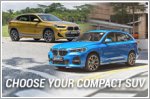 20 Jul 2021
BMW's X range offers a wide variety to choose from. But if you are looking for a compact SUV, you can't go wrong with the X1 or X2.
Goh Zhi Xuan, Photos by Low Fai Ming, BMW | 13,575 views |
Features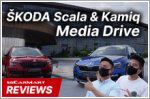 24 Mar 2021
Looking for a spacious hatchback or a compact SUV? We get our first impressions of the Skoda Scala and Skoda Kamiq in this video feature!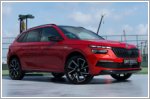 23 Mar 2021
We look at the top five features that are truly mind-blowing about the Skoda Kamiq, and how they set it apart from its rivals.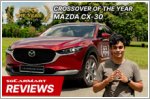 08 Feb 2021
Sleek looks, quality materials throughout the cabin, and an excellent ride quality make the Mazda CX-30 an excellent crossover.
14 Feb 2020
The BMW X1 in its diesel form takes this writer close to 350km around the western side of Portugal in search of good food and exquisite sights.
Julian Kho in Nazare, Portugal | 13,130 views |
Features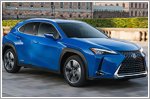 17 Sep 2018
Lexus has decisively shrugged off its mature image with the aggressive yet attractive-looking UX, a game-changing compact crossover that battles the Germans.
Julian Kho in Stockholm, Sweden | 11,568 views |
Features