---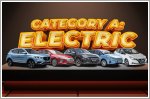 17 May 2022
This is it - the (slightly) widened, full-electric crowd that stands before us in Category A after the government's latest stab at making EVs more mass market.
Mattheus Wee, Photos by Design Team, Editorial Team, BYD | 16,363 views |
Features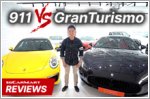 18 Nov 2020
German precision meets Italian exotica as the Porsche 911 and Maserati GranTurismo go head to head in this video comparison!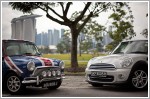 05 Dec 2012
We pit the Austin Mini and the MINI Cooper against each other in a bid to find out which is better - the classic predecessor or the modern successor?
Text by Julian Kho & Regan Ong, Photos by Editorial Team | 18,574 views |
Features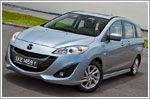 21 Apr 2012
The Mazda5 is a handsome people carrier with electric sliding doors and an intelligent seating arrangement. So what do Julian and Nicholas reckon?
Text and Photos by Julian Kho & Nicholas Low | 17,114 views |
Features