---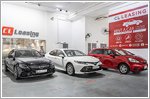 30 Dec 2020
Whether you need a car for a day's outing or for a much longer term usage, CL Leasing has you covered with its large fleet of young and reliable cars.
Goh Zhi Xuan, Photos by Low Fai Ming | 8,465 views |
Features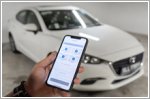 27 Aug 2019
Need a car for a short period of time? Fret not, Smove is here to lend a hand with its simple and easy-to-use car sharing services!
Goh Zhi Xuan, Photos by Low Fai Ming | 20,889 views |
Features