---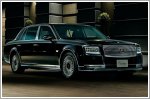 23 Jun 2022
After selling his car, Julian has troubles finding a replacement that can fill his aching heart. But there are several cars he wouldn't mind being seen in.
Julian Kho, Photos by Manufacturers | 6,854 views |
Features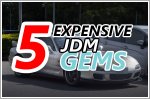 06 Apr 2022
Every time these JDM cars are posted on our Facebook page, you'll see tons of likes, but what makes them so desirable? Are they really worth that much?
Goh Zhi Xuan, Photos by FIN | 26,885 views |
Features