---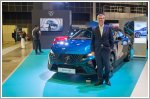 28 Jan 2023
Christophe Musy, Stellantis Senior Vice-President for ASEAN, tells us how Peugeot will evolve, and why ICE cars will still be around for a while.
Jeremy Chua, Photos by Desmond Chan, Peugeot | 1,702 views |
Features
17 Nov 2022
Apart from being one of the largest electric car makers, BYD also makes commercial vehicles, electronics, renewable energy, and has a role in rail transit, too.
Jeremy Chua, Photos by BYD, Editorial Team | 2,844 views |
Features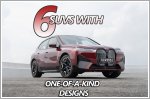 08 Jun 2022
If you're a driver seeking an SUV with styling that stands out anywhere you go, here are six models you can consider.
Jeremy Chua, Photos by Low Fai Ming | 26,030 views |
Features