---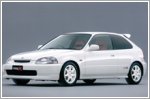 05 Mar 2018
Remember public payphones, open-air SBS buses and a time when A&W was still around? How about these cars that bring back so many fond memories of the '90s?
Anthony Lim, Photos by Low Fai Ming & Manufacturers | 47,612 views |
Features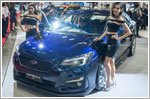 18 Jan 2017
The all new Subaru Impreza, built on the Subaru Global Platform, made its local debut at the Singapore Motor Show 2017. Here are five things to know about it.
Text by Nigel Yong, Photos by Low Fai Ming | 32,383 views |
Features