---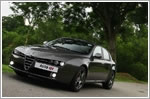 30 Nov 2010
The passionate Italian marque is back with what is more or less a 2010 update of the 159 with an additional cloverleaf on the back. Facelift or not, we still love that drool-inducing sexy body.
This model is no longer being sold by local distributors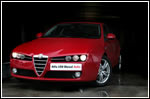 20 Oct 2008
Just why is it blasphemous to shoehorn a diesel into an Alfa? Are we still stuck with the notion of diesel being dirty, unrefined and taxi-like in character? Will most shy away from the unbefitting au...
This model is no longer being sold by local distributors