---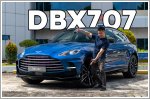 17 Mar 2023
The Aston Martin DBX707 comes with plenty of vents and wings, offers absurd performance, but still comes with a large boot and space for passengers!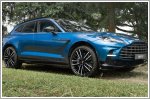 11 Nov 2022
The DBX707 boasts even hotter performance and sharper handling than the DBX, but this super-SUV's real talent is that it also remains amazingly civilised and unflappable.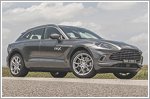 25 Feb 2021
The Aston Martin DBX is a big, practical and indulgent SUV that has surprising dynamism and unsurprising power.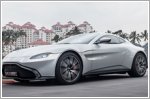 15 Nov 2018
The new Aston Martin Vantage's power of seduction comes not just from its painstakingly beautiful design but more importantly from how it drives and sounds.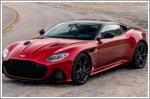 14 Aug 2018
The Aston Martin DBS Superleggera combines charismatic authority with a remarkable drive that you can fully exploit on a daily basis.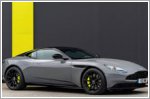 07 Aug 2018
The Aston Martin new flagship DB11 AMR strikes a perfect balance between a grand tourer and a sports car.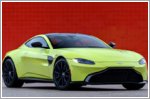 02 Aug 2018
The Aston Martin Vantage is an absolute cracker that will satisfy even the most demanding driver.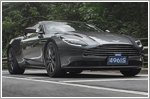 18 Apr 2018
The Aston Martin DB11 V8 delivers a sharper and more dynamic driving experience, thanks to weight savings and optimised weight distribution.
22 Mar 2017
The Aston Martin DB11 is a completely captivating grand tourer, with an exquisite driving experience to match its bewitching beauty.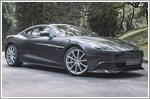 29 Jan 2016
Thanks to a modest but useful update, the Aston Martin Vanquish is now more engaging than ever before.
This model is no longer being sold by local distributors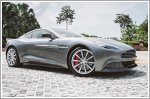 18 Jun 2014
The Vanquish is the first Aston Martin to sport a full carbon fibre body - adding to its exclusivity and capability as the flagship GT of the British marque.
This model is no longer being sold by local distributors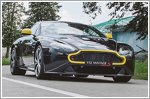 19 May 2014
Aston Martins have always been regarded as the perfect gentleman's sports car. But will it be corrupted by the staggering performance from an uprated V12?
This model is no longer being sold by local distributors