---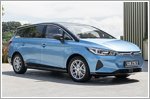 30 Mar 2021
Coming in with 522km of all-electric range, the BYD e6 is probably one of the EVs with the longest range that you can buy in Singapore.
Goh Zhi Xuan, Photos by Low Fai Ming | 26,092 views |
BYD Reviews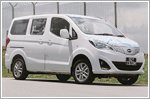 17 Nov 2020
The BYD M3e is the most affordable passenger electric MPV that you can buy in Singapore today.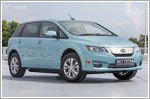 01 Aug 2019
The e6 is BYD's first foray into the passenger vehicle market, offering a practical and sensible all-electric car to seat five.
This model is no longer being sold by local distributors