---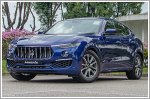 29 Apr 2022
The 2.0-litre engine brings added efficiency to the Levante without compromising performance much. Curious that it isn't priced cheaper, though.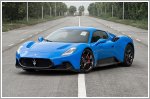 30 Mar 2022
The MC20 is a super sports car that delivers a different kind of performance experience that's more road-friendly than typically expected.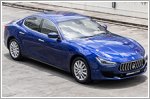 09 Mar 2021
The new Maserati Ghibli Hybrid brings a new electrified powertrain to the mix, while still delivering the classic Maserati mix of premium luxury and dynamic style.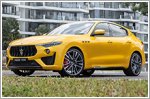 01 Apr 2020
The new Maserati Levante Trofeo marries a glorious engine with a generous serving of quality to deliver a thoroughly exotic experience.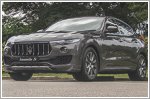 30 Mar 2018
The Maserati Levante S delivers an authentic Italian experience with its curvy exterior, premium interior and rompous soundtrack.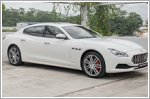 26 Jan 2018
The Maserati Quattroporte GranLusso's stylish sheet metal, exquisite cabin materials and soulful powertrain make it a luxobarge that's extra special.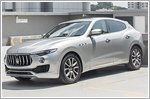 08 Sep 2017
Maserati's first ever entry into the highly-competitive premium SUV market is a decent effort that shines in performance and luxury.
This model is no longer being sold by local distributors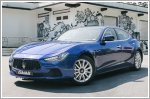 30 Apr 2014
In the world of executive sedans dominated by Germans, the Ghibli strikes a unique chord with traits of a true blue Italian.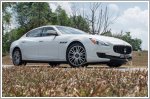 12 Mar 2014
Even when undermined by the potency of the V8, the Quattroporte V6 can still lift its head high up and be proud of its characterful drive.
This model is no longer being sold by local distributors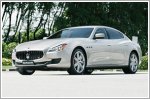 06 Nov 2013
The new Maserati Quattroporte will have you revise any pre-formed perception of a near-two-tonne flagship sedan.
This model is no longer being sold by local distributors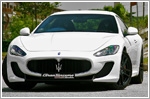 20 Jul 2011
With its trackbred credentials and civilised on-road behaviour, the Maserati GranTurismo MC Stradale shows us how to have our cake and eat it too.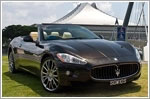 17 Jun 2011
We reckon the best way to appreciate Maserati's operatic V8 soundtrack is with the top down... Enter the GranCabrio.
Author - Text by David Khoo, Photos by Julian Kho & David Khoo | 22,722 views |
Maserati Reviews
This model is no longer being sold by local distributors