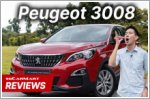 06 Sep 2020
The Peugeot 3008 is a stylish SUV for the family with plenty of features and style both inside and out.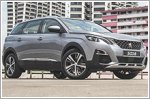 18 Aug 2020
The updated Peugeot 5008 pairs a frugal 1.2-litre engine with a new eight-speed transmission to deliver sensible pace to match its ample space.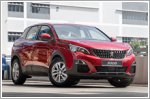 07 Aug 2020
The latest variant of the Peugeot 3008 still offers plenty of usability but now starts with a lower asking price.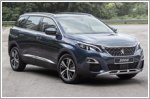 10 Jun 2019
Peugeot has updated its 5008 seven-seater SUV with more power and a new transmission while retaining its classy French flair intact.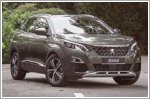 27 May 2019
Peugeot has updated its 3008 crossover with more power and a new transmission, making sure its top seller remains to be a great family proposition.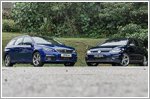 21 Nov 2018
The Peugeot 308 SW is more affordable and a little more spacious but the Volkswagen Golf Variant's technologically-advanced cabin and better ride is hard to ignore.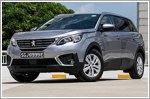 28 May 2018
The Peugeot 5008 1.2 combines handsome design, a modern and comfortable cabin and a frugal powertrain to deliver a seven-seater that makes practical sense.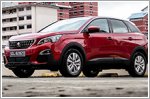 22 May 2018
The stylish, practical and capable Peugeot 3008 can now be had with a more economical and affordable 1.2-litre engine.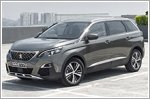 28 Feb 2018
With its handsome looks, futuristic cabin and all-around adaptability, the Peugeot 5008 is a highly-practical seven-seater that's easy to like.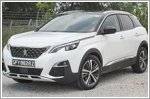 29 Dec 2017
Strutting down the tarmac catwalk with its eye-catching sheet metal, the new Peugeot 3008 proves to be a visual treat as well as a capable family crossover.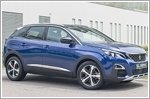 07 Jul 2017
The Peugeot 3008's high-tech cabin, beautiful design and peculiar character take it on a mission to boldly go where no man has gone before.
08 Mar 2017
Back from its hiatus, the Nissan Pulsar looks to gain some ground in the hatchback segment, going up against the Ford Focus and the Peugeot 308.
Nigel Yong, Photos by Low Fai Ming & Desmond Chan | 42,840 views |
Nissan Reviews
This model is no longer being sold by local distributors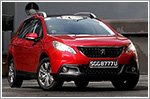 09 Nov 2016
It may look a bit avant garde on the outside, but the facelifted Peugeot 2008 is all class and refinement on the inside.
This model is no longer being sold by local distributors
27 Jul 2016
The crowd-pleasing Volkswagen Golf gets a power bump-up and goes against the stylishly-designed and well-equipped Peugeot 308.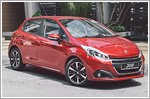 29 Jun 2016
The facelifted Peugeot 208, with its new 1.2-litre PureTech turbo engine, is a supermini bursting with exciting exuberance, but its over-eagerness may make it hard to live with.
Text by Desmond Chan, Photos by Low Fai Ming | 119,675 views |
Peugeot Reviews
This model is no longer being sold by local distributors