---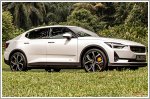 30 Dec 2021
With its capable drivetrain, premium cabin and keen attention to detail, the Polestar 2 is an electric vehicle that makes a keen impression at a tempting price point.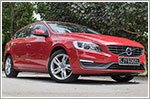 17 Aug 2016
With a harmonious blend of form and function, the Volvo V60 T5 Polestar is an appealing alternative to its peers.
This model is no longer being sold by local distributors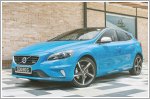 14 Aug 2013
Gone with the wind is the tunnel view of making bomb-proof cars - Volvo takes on a bit of excitement with R-Design and Polestar in the V40.
Text by Nicholas Low, Photos by Low Fai Ming | 30,312 views |
Volvo Reviews
This model is no longer being sold by local distributors