---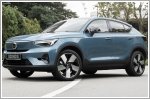 07 Oct 2022
The C40 Recharge is Volvo's first electric-only model, and performance aside, its intuitiveness is what will prove convincing to buyers.
Jeremy Chua, Photos by Low Fai Ming | 6,398 views |
Volvo Reviews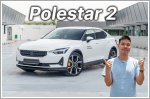 20 Jul 2022
The Polestar 2 offers both practicality and style with its fastback body, alongside a minimalist and luxurious design.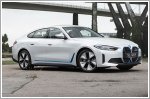 31 Mar 2022
It's not perfect, but the BMW i4 is a wholly impressive electric sedan that delivers ample functionality, electric efficiency, and sporty dynamism.
Desmond Chan, Photos by Low Fai Ming | 8,130 views |
BMW Reviews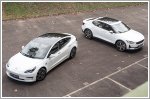 09 Mar 2022
The Model 3 is the more intriguing car with great promise, but right now, the Polestar 2 feels more complete and satisfying to drive daily.
Desmond Chan, Photos by Low Fai Ming | 24,503 views |
Tesla Reviews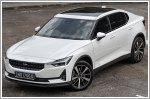 03 Mar 2022
The all-electric Polestar 2 Long Range Single Motor does well on being a highly functional and modern-looking fastback.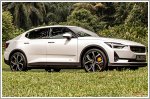 30 Dec 2021
With its capable drivetrain, premium cabin and keen attention to detail, the Polestar 2 is an electric vehicle that makes a keen impression at a tempting price point.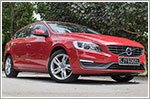 17 Aug 2016
With a harmonious blend of form and function, the Volvo V60 T5 Polestar is an appealing alternative to its peers.
This model is no longer being sold by local distributors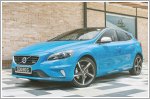 14 Aug 2013
Gone with the wind is the tunnel view of making bomb-proof cars - Volvo takes on a bit of excitement with R-Design and Polestar in the V40.
Text by Nicholas Low, Photos by Low Fai Ming | 30,788 views |
Volvo Reviews
This model is no longer being sold by local distributors