---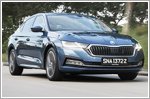 17 Jun 2021
With a sleek new look, a generously equipped cabin, outstanding practicality and pleasing drive comfort, the new Skoda Octavia sets a high bar in its segment.
Desmond Chan, Photos by Low Fai Ming | 19,856 views |
SKODA Reviews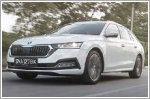 17 Jun 2021
The Skoda Octavia Combi is a stationwagon that outshines its peers with its high levels of comfort, cabin quality and driving refinement.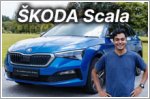 20 May 2021
Looking for a stylish hatchback with safety features aplenty and generous space for all? This Skoda Scala will suit you well.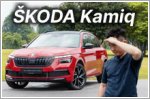 19 May 2021
The Skoda Kamiq is one handsome car with plenty of safety features that make it the weapon of choice for small families.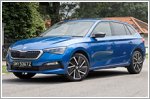 07 May 2021
The Scala is Skoda's clever take on the hatchback segment, offering not just an easy drive but the exceptionally spacious interior that the brand is known for.
Goh Zhi Xuan, Photos by Low Fai Ming | 7,853 views |
SKODA Reviews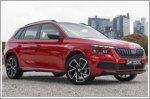 29 Apr 2021
The Kamiq is Skoda's smallest SUV, but it offers class-leading interior space, along with a suite of features and a pleasant driving experience.
Goh Zhi Xuan, Photos by Low Fai Ming | 7,989 views |
SKODA Reviews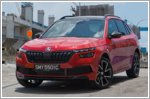 21 Mar 2021
The Skoda Kamiq is a compact SUV that offers high levels of drivetrain refinement and interior space despite being built atop a supermini platform.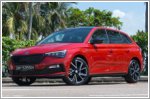 19 Mar 2021
A powerful and refined drivetrain pairs with a high-level of equipment in the Skoda Scala to make it an impressive hatchback.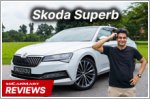 12 Nov 2020
The updated Skoda Superb delivers on refinement and performance while lugging around a generous boot.
27 Aug 2020
The Skoda Superb facelift brings added equipment and a sharper design to further enhance the car's high levels of comfort and ease of use.
Desmond Chan, Photos by Low Fai Ming | 11,706 views |
SKODA Reviews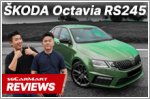 14 Nov 2019
The Skoda Octavia RS 245 is an affordable sports sedan that mixes exhilarating performance with family practicality.
This model is no longer being sold by local distributors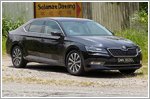 11 Sep 2019
The Skoda Superb is one highly capable sedan with lots of room, and now it comes with a smaller engine with a more affordable price.
Idris Talib in Cameron Highlands, Malaysia | 28,699 views |
Skoda Reviews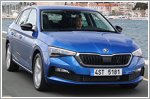 22 Apr 2019
With a small but perky engine, generous equipment and ample practicality, there's loads to like about the new Skoda Scala.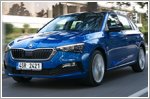 15 Apr 2019
The new Skoda Scala is a hatchback that delivers high amounts of equipment, space and value, and will surely appeal to customers.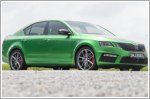 10 Apr 2019
The Skoda Octavia RS 245's mix of performance, practicality and affordability mean that you can now enjoy an all-rounded sports sedan without burning a hole in your pocket.
Nigel Yong, Photos by Low Fai Ming | 31,376 views |
Skoda Reviews
This model is no longer being sold by local distributors