---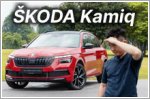 19 May 2021
The Skoda Kamiq is one handsome car with plenty of safety features that make it the weapon of choice for small families.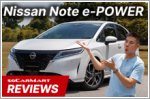 25 Mar 2021
The Nissan Note e-POWER packages a frugal drivertrain within a futuristic exterior design. Should you get one?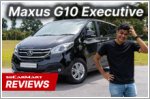 05 Oct 2020
With nine seats and generous space still for all, the Maxus G10 makes for an intriguing people carrier.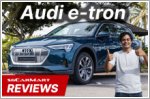 18 Sep 2020
The Audi e-tron is a capable and well-engineered electric SUV. With plenty of space and power, could this be the car to convince you to go electric?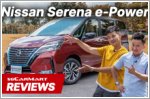 30 Apr 2020
The Nissan Serena e-POWER delivers you a practical MPV body but is propelled by a unique drivetrain that adds to its appeal.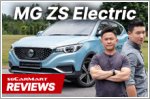 22 Apr 2020
The MG ZS EV is an affordable electric SUV that seeks to bring electric mobility to the masses.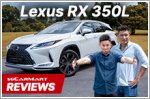 23 Jan 2020
For those looking for a luxurious seven seater, the RX 350L offers a compelling proposition with its luxurious ride and generous interior appointments.
This model is no longer being sold by local distributors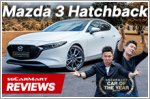 17 Jan 2020
With a simplified yet design inside and out, the Mazda3 hatchback challenges its premium counterparts with raised refinement and build quality.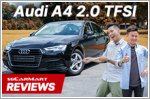 13 Jan 2020
The Audi A4 may not be as flash its many competitors in the same segment, but it delivers on build quality and ride comfort.
This model is no longer being sold by local distributors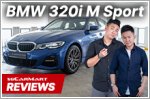 30 Dec 2019
BMW's new 3 Series may have grown in all directions, but its newfound size does little to compromise its traditional sporty looks and dynamic handling.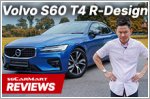 24 Dec 2019
The Volvo S60 is a premium compact sedan that sports plenty of room and power, as well the segment's best understated looks.
This model is no longer being sold by local distributors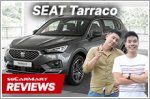 20 Dec 2019
The Seat Tarraco is a seven-seater SUV that manages to pull above its weight, thanks to its driving refinement, generous space and good looks.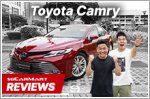 04 Dec 2019
The all new Toyota Camry is a good-looking and comfortable-driving family sedan that stands out amongst its peers.
This model is no longer being sold by local distributors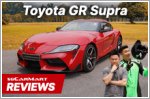 28 Nov 2019
The all new fifth generation Toyota GR Supra is a two-seater coupe that combines the best of German technology with Japanese reliability.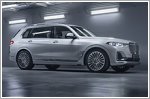 25 Sep 2019
Sizeably designed and feature-filled, yet pleasingly easy and comfortable to drive, the new BMW X7 delivers everything you could possibly want.
Desmond Chan, Video by Low Fai Ming | 16,303 views |
BMW Reviews