---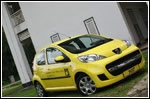 08 Jun 2010
Being cute as a button, Peugeot's 107 scarcely needs any coercing for the ladies to want one. For the rest of us though, it'll take a little more than just cutesy looks. So what does the Pug has to of...
This model is no longer being sold by local distributors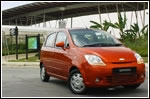 15 Mar 2010
It may not be huge but it most certainly gets the job done.
This model is no longer being sold by local distributors