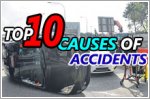 18 Jan 2019
Traffic accidents occur every other day. We take a look at the statistics to find the most common causes, so that we can avoid making the same mistakes.
Goh Zhi Xuan, Photos by Editorial Team, Newslink | 8,705 views |
Features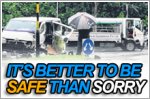 07 Nov 2018
Sitting in a ton of metal hurtling down the road at speed comes with its fair share of risks. Here are some of the worst accidents in Singapore lately.
Goh Zhi Xuan, Photos by Newslink | 32,989 views |
Features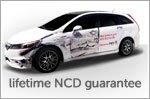 03 Dec 2016
Not many drivers would give up a 50 percent No-Claim Discount, but we've found a way for you to make an insurance claim without giving it up.
Text by Anthony Lim, Images by Design team | 9,769 views |
Features