---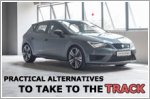 16 May 2020
Looking for alternative options to your favourite track cars that do not compromise on comfort or practicality? We draw up a handy list!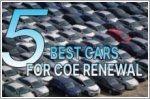 12 Feb 2020
Want to keep car ownership costs low? Here are five car models that are perfect to be given a new lease of life with a COE renewal.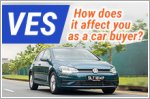 19 Jan 2018
More than half the cars in this list face a hike in taxes, no thanks to the new Vehicular Emissions Scheme. Find out how this affects you as a car buyer.
Anthony Lim, Photos by Low Fai Ming, Graphics by Denise Elim | 127,906 views |
Car Buying Advice