---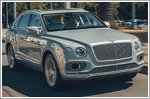 08 Jul 2019
The all new Bentley Bentayga Hybrid combines decent fuel economy with driving performance.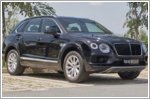 01 Dec 2017
Bentley's very first diesel offering, the Bentayga Diesel, offers effortless driving and comfort wrapped up in sheer opulence.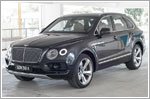 21 Sep 2016
The ostentatious Bentley Bentayga is an incredibly accomplished SUV that belies its glitz and glamour.
Text by Julian Kho, Photos by Low Fai Ming | 30,668 views |
Bentley Reviews
This model is no longer being sold by local distributors