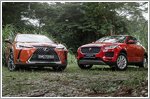 17 Jun 2019
The Jaguar E-PACE and Lexus UX offer distinctly different options when it comes to an entry model luxury compact sport utility vehicle.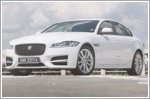 19 Apr 2019
The XF, Jaguar's all-important executive sedan offering, is now updated with new infotainment features and more power to keep it ahead of the pack.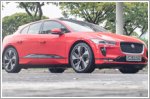 23 Jan 2019
The new I-PACE is an impressive first electric model by Jaguar that's as fun to drive, as spacious and as luxurious as its futuristic sheet metal suggests.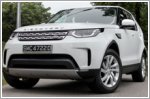 25 Jul 2018
The Land Rover Discovery is a seven-seater SUV that is now equipped with a muscular 2.0-litre four-cylinder turbocharged petrol engine.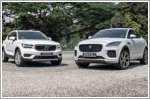 14 May 2018
The Jaguar E-PACE has more road presence and is sharper to drive but the Volvo XC40 rides more comfortably and is more sophisticated.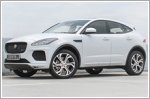 07 May 2018
Jaguar's new E-PACE is a compact SUV that sports a chic cabin and engaging driving dynamics that will make it a leader of the pack.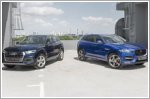 21 Feb 2018
The new Jaguar F-PACE may be sportier-looking and more fun to drive but the Audi Q5 is posher and more refined.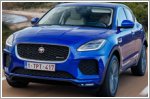 02 Feb 2018
The Jaguar E-PACE has a punchy drivetrain that will go well with its handsome good looks and well-appointed cabin.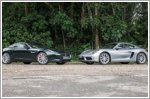 17 Jan 2018
We pit the beautiful Jaguar F-TYPE against its toughest rival, the 718 Cayman, to find out if it can transpose your want for a Porsche.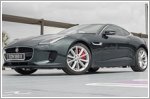 10 Jan 2018
Jaguar's once boisterous sports car is now lighter, more nimble and still plenty quick enough for less money, thanks to the addition of this base turbocharged 2.0-litre variant.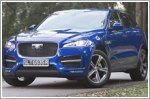 04 Jan 2018
Packing a 2.0-litre engine, the Jaguar F-PACE offers greater economy and affordability without losing any of its dynamic or visual appeal.
Desmond Chan, Photos & video by Low Fai Ming | 14,715 views |
Jaguar Reviews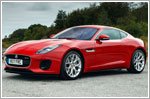 10 Aug 2017
The Jaguar F-TYPE 2.0-litre proves that smaller engines do come with big fun.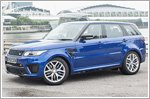 08 Dec 2016
The Land Rover Range Rover Sport SVR is a beastly SUV that offers the promise of something special.
This model is no longer being sold by local distributors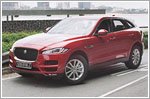 15 Sep 2016
With its combination of performance, refinement and practicability, Jaguar has produced an ace SUV with the brand new F-PACE.
Text by Desmond Chan, Photos by Low Fai Ming | 88,865 views |
Jaguar Reviews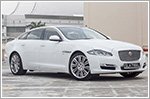 15 Jun 2016
This facelift has not only given the Jaguar XJ a more dignified look, but it has also made the car more competitive in the luxury limousine market.
This model is no longer being sold by local distributors