---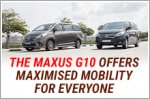 24 Aug 2020
Travelling with seven or more people? The Maxus G10 is one of the few MPVs that does the job of moving everyone comfortably.
Idris Talib, Photos by Low Fai Ming | 14,100 views |
Features
01 Jan 2020
As 2019 comes to a close, we preview all the new car models that are slated to be launched here in Singapore in the upcoming year.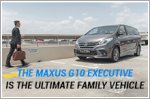 09 Nov 2018
Being a comfortable daily driver for the professional, as well as fitting the needs of the family, the Maxus G10 Executive covers all bases.
Idris Talib, Photos by Low Fai Ming | 10,628 views |
Features