---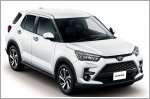 01 Aug 2022
COE prices may be sky high now, but that doesn't mean you can't get yourself a spanking new car. Here are some cars you can have that will cost less than $120k.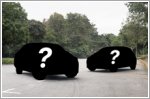 20 Jan 2020
Thinking of buying a brand-new car, but on a budget? Here are 10 of the cheapest new cars (under $100k) you can buy in 2021!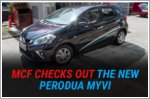 12 May 2019
The third MCF Hangout with Perodua gave MCF members the chance to experience the new Perodua Myvi hatchback up close and personal.
Nigel Yong, Photos by Low Fai Ming | 15,481 views |
Features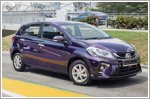 02 Apr 2019
With its generous space and perky drive, the Perodua Myvi will appeal to buyers looking for a cheerful car on a budget.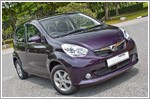 12 Oct 2012
The Perodua Myvi is well-equipped and has a body style that complements the spacious cabin. But there is somehow a lack of overall appeal.
This model is no longer being sold by local distributors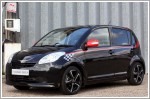 25 Sep 2011
Perodua has announced a cooperation agreement with UK tuners Wolfrace to develop the Myvi Wolfrace Design Concept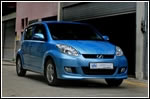 31 Jul 2009
The Perodua Myvi was and is an important development for Perodua. No, not because it's something radically new. And it doesn't take a genius to tell you that it's a re-badged Toyota Passo and Daihatsu...
This model is no longer being sold by local distributors