---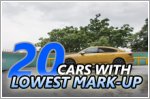 29 Feb 2020
Some car dealers willingly make lower profits to attract customers. Here's the top 20 cars with the lowest dealer profit margins - the best deals you can get!
Goh Zhi Xuan, Photos by Editorial Team, Manufacturers | 40,409 views |
Car Buying Advice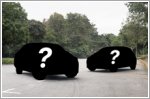 20 Jan 2020
Thinking of buying a brand-new car, but on a budget? Here are 10 of the cheapest new cars (under $100k) you can buy in 2021!