---
12 Jul 2022
A bit bored by the typical white Mercs, we come up with a varied list of bridal cars that we think more accurately reflects what the car market has to offer.
Mattheus Wee, Photos by Editorial Team, Unsplash, Wikimedia Commons | 9,469 views |
Features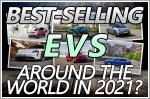 22 Feb 2022
As the shift to EVs intensifies, everyone - from luxury carmakers, to more budget-oriented marques - is racing to win the hearts and minds of drivers.
Mattheus Wee, Photos by Design Team, Manufacturers | 18,081 views |
Features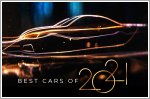 31 Dec 2021
With more than 100 cars reviewed this year, the SGCM Editorial Team picks the 10 cars that have left the greatest impression on us in 2021.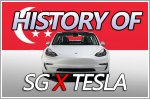 21 Aug 2021
From denied tax breaks to happy handshakes: A comprehensive look back on Tesla's history with Singapore, from 2011 to 2021.
Mattheus Wee, Banner adapted from Unsplash, Photos by Editorial Team, Newslink, Unsplash | 16,948 views |
Features