---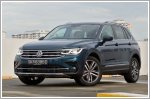 21 Oct 2021
A facelift for the Volkswagen Tiguan sees it returning with enhanced style and power to better compete in the segment.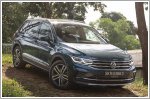 07 Oct 2021
A facelift wraps all the classic crossover attributes, including a spacious interior and refined drivetrain within this newer, more confident-looking Volkswagen Tiguan.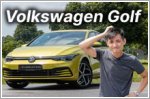 21 Jun 2021
Usable space, a comfortable ride, and decent power make the Golf the well-rounded package we always know it to be.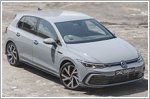 29 May 2021
The eighth generation Volkswagen Golf, in the R-Line variant, gives it a sportier look, and a lower ride height with improved handling.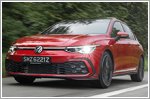 20 May 2021
The new Golf GTI continues to delight with its sharp handling and dynamic performance, while new design and equipment bring an added touch of modernity and flair.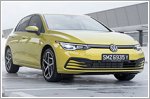 19 May 2021
The eighth iteration Volkswagen Golf is a modern all-rounder hatchback that drives quick and rides comfortably.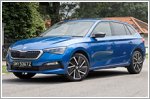 07 May 2021
The Scala is Skoda's clever take on the hatchback segment, offering not just an easy drive but the exceptionally spacious interior that the brand is known for.
Goh Zhi Xuan, Photos by Low Fai Ming | 7,859 views |
SKODA Reviews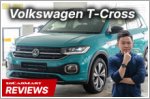 22 Jan 2021
The Volkswagen T-Cross gets you SUV-like styling from its larger siblings while still handling like a hatchback.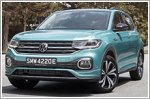 08 Dec 2020
The T-Cross is Volkswagen's brand new compact SUV that punches well above its weight.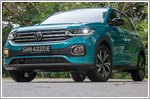 28 Nov 2020
The Volkswagen T-Cross is one cool compact crossover that's practical for daily use.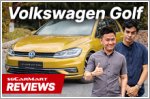 05 Mar 2020
The Volkswagen Golf delivers ample practicality, power, and inoffensive styling that means it's a hatchback for everyone.
This model is no longer being sold by local distributors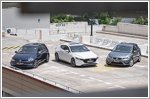 27 Aug 2019
The new Mazda3 Hatchback and Seat Leon looks to dethrone the Volkswagen Golf as the clear choice for a premium and accessible family hatchback.
Desmond Chan, Photos by Low Fai Ming | 31,804 views |
Mazda Reviews
05 Jun 2019
Volkswagen's third generation Touareg is a massive improvement over its predecessor and is well-armed to take on the big boys.
This model is no longer being sold by local distributors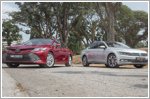 25 Mar 2019
The Toyota Camry offers more legroom for rear passengers, is sportier around corners and has more safety systems but the Volkswagen Passat is more affordable and feels more premium overall.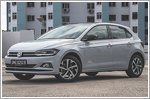 23 Nov 2018
Bigger, better-equipped and more refined, the new generation Volkswagen Polo is a surprisingly complete supermini with easy appeal.