---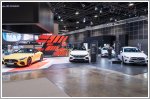 13 Jan 2023
The Singapore Motor Show is back and there are gorgeous cars aplenty to check out. These 10 cars, however, are the ones you should have a second look at.
Jeremy Chua, Photos by Editorial Team | 16,621 views |
Features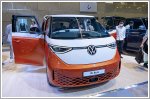 13 Jan 2023
From potential mass market bestsellers, to performance machines, and even cars you won't be able to buy, here are 12 cars not to miss at the 2023 Motor Show.
Clarence Seow and Mattheus Wee, Photos by Low Fai Ming | 24,524 views |
Features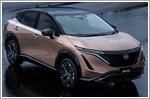 30 Jul 2020
We explore how design shapes the interaction between driver and car, and how the Nissan Ariya imagines the future of intelligent mobility.