---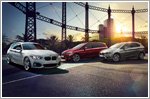 22 May 2017
Significant savings, great mileage and enjoyable driving. Take advantage of rebates before car prices rise in 2018.
Text and Photos from Performance Motors Limited | 27,106 views |
Features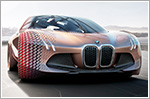 09 Jun 2016
Over the past 100 years, much has been achieved by the Munich-based BMW Group, from an aircraft engine manufacturer to a leading premium motoring marque.
Text by Nigel Yong, Photos by BMW Asia | 13,852 views |
Features