---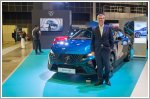 28 Jan 2023
Christophe Musy, Stellantis Senior Vice-President for ASEAN, tells us how Peugeot will evolve, and why ICE cars will still be around for a while.
Jeremy Chua, Photos by Desmond Chan, Peugeot | 1,764 views |
Features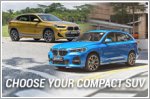 20 Jul 2021
BMW's X range offers a wide variety to choose from. But if you are looking for a compact SUV, you can't go wrong with the X1 or X2.
Goh Zhi Xuan, Photos by Low Fai Ming, BMW | 13,494 views |
Features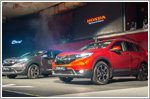 19 Sep 2017
We had a chat with Koji Hirano, Assistant Large Project Leader of the 2017 Honda CR-V, and found out why it's an SUV buyers will definitely want to consider.
Text by Nigel Yong, Photos by Anthony Lim and Honda | 17,464 views |
Features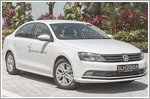 13 Apr 2017
In this compact sport utility vehicle-bewitched generation, we spend some time remembering why sedans should not be consigned to oblivion.
Text by Nigel Yong, Photos by Low Fai Ming | 34,181 views |
Features