---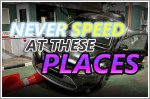 05 Jul 2022
Legality aside, there are some places where speed seriously doesn't go well, and here are five examples. Always drive slow and safely at these places!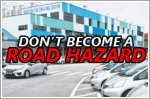 22 May 2019
After a year on the road, new drivers tend to pick up many undesirable driving habits. Here are five dangerous habits that you don't want to get accustomed to.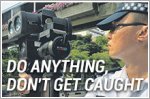 21 May 2018
Sleep easy and avoid a hefty fine, as well as painful demerit points, with this list of speed camera hotspot locations in Singapore.