---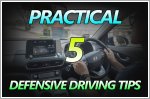 06 Dec 2022
We all know that defensive driving helps keep you and other road users safe. But there's only so much you can learn in driving school. Here are several tips from experienced drivers.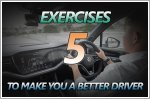 02 Dec 2022
Whether you're a newbie or a more experienced driver, becoming better behind the wheel is always beneficial. Here are five exercises that will help you do just that!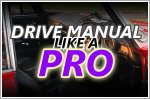 24 Nov 2022
Manual cars are getting less common, and the skill to operate one well is gradually becoming a lost art - but with this guide, you too can be a master.