---
19 Aug 2022
Cars can either make or break our day, especially in a job like ours. Here are some upcoming cars we can't wait to drive, just to make our day more interesting.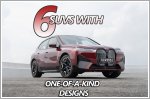 08 Jun 2022
If you're a driver seeking an SUV with styling that stands out anywhere you go, here are six models you can consider.
Jeremy Chua, Photos by Low Fai Ming | 25,717 views |
Features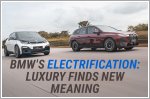 25 May 2022
From the BMW i3, to its EVs of tomorrow: Sustainability isn't just a buzzword at BMW, but a sacred value that sharpens it as a brand of aspirational luxury.
Mattheus Wee, Photos by Low Fai Ming, BMW | 12,211 views |
Features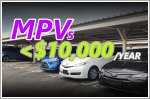 24 May 2022
You don't have to try to squeeze all your friends and family into a compact sedan. With the same budget, you can get a used MPV and fit everyone comfortably.
Goh Zhi Xuan, Photos by Used Car Listings | 18,853 views |
Features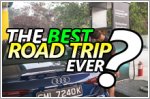 21 Nov 2019
It would actually be, if my companions on this trip weren't these two blithering idiots. Here's how this seemingly wonderful trip turned out to be.
28 Oct 2017
Be part of an islandwide drive-through event, take part in contests and stand to win attractive prizes at SITEX On-The-Go this November.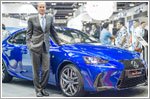 25 Jan 2017
During the Singapore Motor Show 2017, we had a chat with David Nordstrom, Vice President, Lexus Asia Pacific, about the luxury vehicle maker's plans and future.
Text by Nigel Yong, Photos by Low Fai Ming | 30,273 views |
Features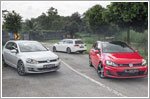 12 Jan 2017
Be it the standard Volkswagen Golf for daily use, the iconic GTI to fulfil your performance desires or the Variant for more space, there's a Golf for everyone.
Text by Desmond Chan, Nigel Yong & Anthony Lim, Photos by Low Fai Ming | 21,711 views |
Features
29 Dec 2016
sgCarMart experiences how the all new BMW 7 Series raises the bar with its famed ConnectedDrive, Gesture Control and leading Remote Control Parking function.
Text by Nigel Yong, Photos by Low Fai Ming, Video by BMW Asia | 13,391 views |
Features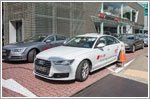 08 Jul 2015
We spend a day as brand ambassadors at the recent Audi Driving Experience to find out what they do and what it's like being one.
Text by Nigel Yong, Photos by Low Fai Ming | 10,545 views |
Features