---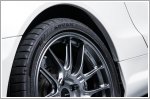 30 Sep 2022
Drivers seeking a set of tyres that can transform the way their car handles should seriously consider the new Yokohama Advan V107.
Jeremy Chua, Photos by Low Fai Ming, YHI Corporation | 2,828 views |
Features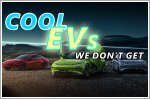 18 Aug 2021
Stop living under a rock! While we are finally getting Tesla cars here, there are still many amazing EVs that we are missing out on. Here are five of them.
Goh Zhi Xuan, Photos by Manufacturers | 16,376 views |
Features