---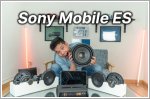 27 May 2022
Whether you're a full-on audiophile or just looking to upgrade your car's audio system, the Sony Mobile ES Series will offer you a quality listening experience!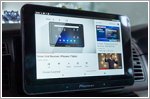 01 Apr 2020
The latest receiver from Pioneer is unlike any other - it incorporates an 8.0-inch Android tablet that can be detached, as well as premium audio components.
Goh Zhi Xuan, Photos by Low Fai Ming | 19,096 views |
Features
01 Aug 2013
Audison's bit Ten transforms your car audio system into your personal deejay deck for a concert experience in the comfort of your car.
Text by Regan Ong, Photos by Low Fai Ming & Audison | 16,958 views |
Features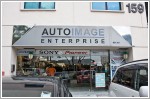 20 Nov 2012
AutoImage Enterprise is the place to get all your questions answered for in-car entertainment systems and to get professional sound solutions.