---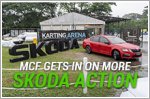 24 Jan 2020
The MCF Markdown with Skoda offered members a chance to drive the full Skoda lineup, headlined by the ever-popular Kodiaq.
Desmond Chan, Photos by Low Fai Ming | 9,322 views |
Features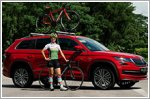 19 Jul 2019
As the Official Safety Car for this year's Charity Bike 'n' Blade, Skoda continues to pledge its dedication to cycling and support for the community.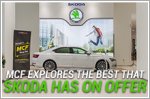 26 Dec 2018
The MCF Hangout with Skoda brought members together at the Skoda Centre Singapore to experience Skoda's award-winning excellence.
Desmond Chan, Photos by Low Fai Ming | 9,558 views |
Features