---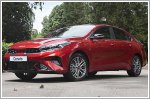 18 Aug 2021
Necessary nips and tucks make the Kia Cerato ace in its looks and features departments.
Julian Kho, Photos by Low Fai Ming | 27,325 views |
Kia Reviews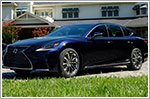 27 Sep 2017
With its new platform and a luxury cabin befitting for royalty, the fifth generation Lexus LS flagship model takes on its European rivals.
Julian Kho in San Francisco, U.S.A | 16,840 views |
Lexus Reviews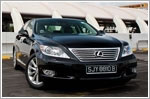 18 Apr 2011
The LS is one luxury sedan that deserves to be the flagship model of all Japanese cars.
This model is no longer being sold by local distributors